© 2010 Frank P. Schneidewind
Most motorcycles in Thailand are one-cylinder minibikes with a cubic centimeter displacement of 100 to 125 ccm. A few larger bikes with 175 ccm engines are imported too, but they rather belong to the small bike class, as mentioned before. The few big bikes (multi-cylinder and 350 to 1500 ccm) are few, but their riders often organize in groups and gangs. Just by looking at them, there is hardly a difference between them and their counterparts in Europe or North America. Having traveled in excess of 40.000 Kilometers on Southeast Asian roads with a large bike myself, I have participated in a number of joyrides and outings with a variety of rocker- and biker-gangs.

Right here around my present residence in Pathum Thani is much playground for street bikers as roads are still in a nice condition, but a lot less congested than in Bangkok. My bike is a 4 cylinder YAMAHA Special with gear drive and 650 ccm, the perfect touring bike for 2 adults and powerful enough to task extensive tours into the countryside.
Melona and me enjoyed riding along with friends from various gangs over many years. We never joined any of them, but they accepted us in their crowd for any rides, we liked to participate in.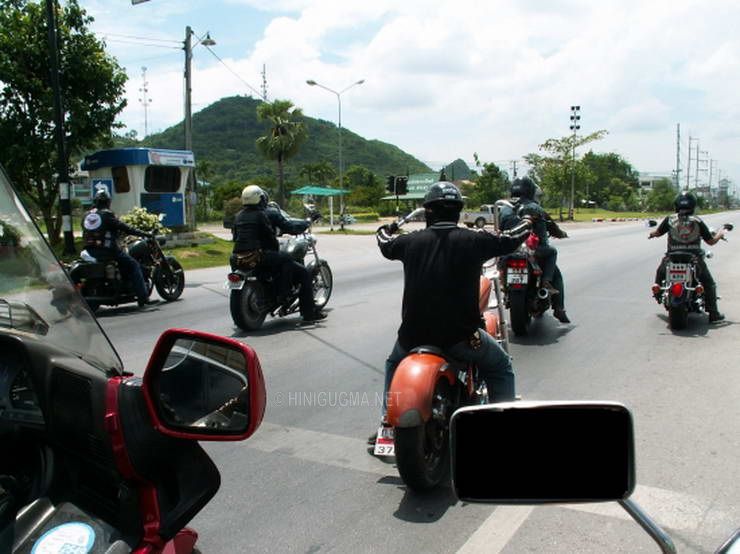 Outings were usually in bulks of around 10 machines. Larger groups slow down the driven speed quite a lot and our personal daily driven distance of around 300 KM allowed us to head out to Korat, Kanchanaburi or Kaeng Krachan with them. Longer trips were done in the past, but I'm a cruiser, not a racer and so we reduced our covered distances to about that much. Formerly we participated in biker events in Phuket or Chiang Mai, but the long drives were tiring and the discipline of Thai truckers and pickup pilots doesn't allow for any driving errors – one is constantly watching out, not to be killed by those uncivilized and untrained dudes. DUI's are plentiful (if not standard in the 'Land of Drunk Drivers') and we have been victimized by intoxicated hit-and-run Thai pickup drivers in the past.

Biker meetings somewhere in the boonies, were always hardcore fun. The mega meetings in Phuket, Pattaya or Chiang Mai did not tickle our fancy so much. Prices locally were escalating (especially in Phuket) to a point, where we just quit going to those. The less publicized meetings were really cool and we treasure our memories from those.

Some biker ladies traveled from as far as Ubon Rachathani to the big bike meet in Kaeng Krachan, where our party was held at the Army Special Forces Training Camp. Many bikers wore their gang-vests (colors) and were showing off their insignias and emblems. Parties are usually held on weekends and always overnight. Resorts nearby, guest-houses or tents were at hand.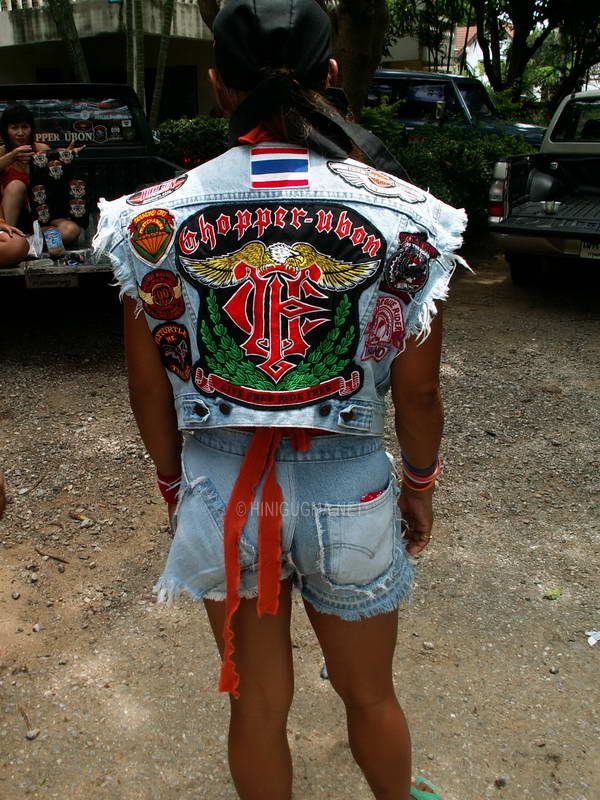 Big bikes are a rare commodity in the Kingdom and every large bike has been imported individually, there are no dealerships for any bikes bigger than 175 ccm in Thailand, due to some outdated import-laws.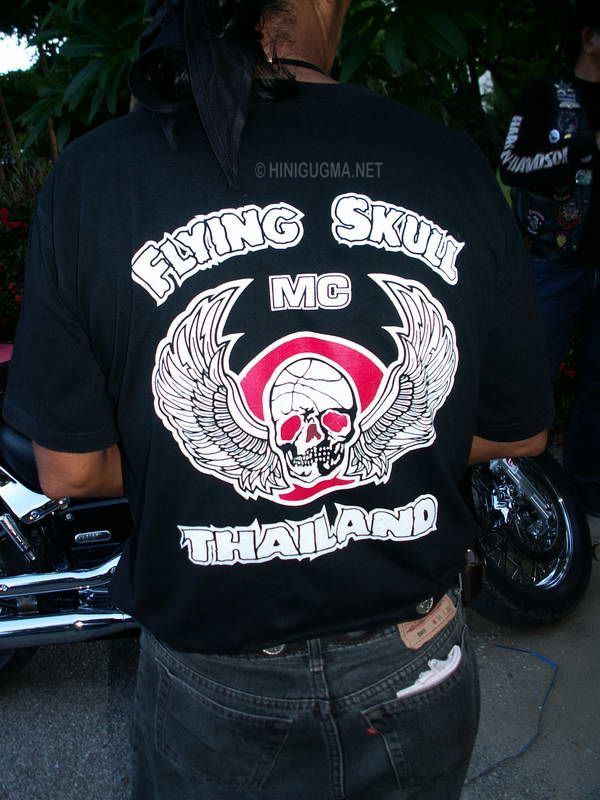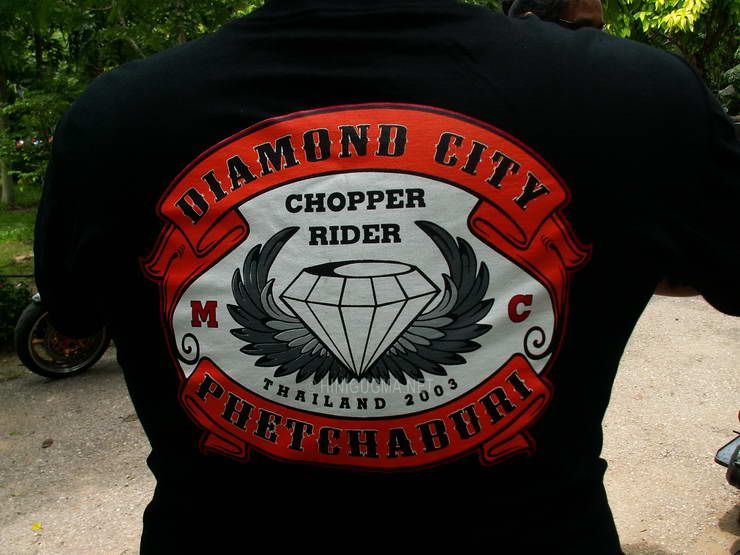 Some customized bikes looked cool on the road, but they sure are a bummer to handle on any less than perfect terrain. Chopper-culture in Thailand is not a thing of the past, but realized by a chosen few, which undergo the work and finances to modify their rides.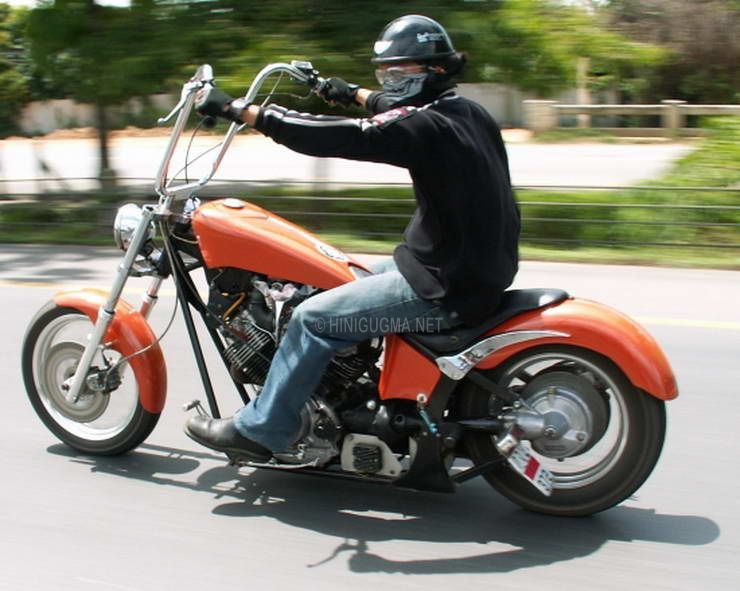 With our Ayutthaya Cowboy friends, we partied several times on occasion. Their Cowboy and Indian Biker Festival in Ayutthaya may be featured in an upcoming report on SIAMPEDIA.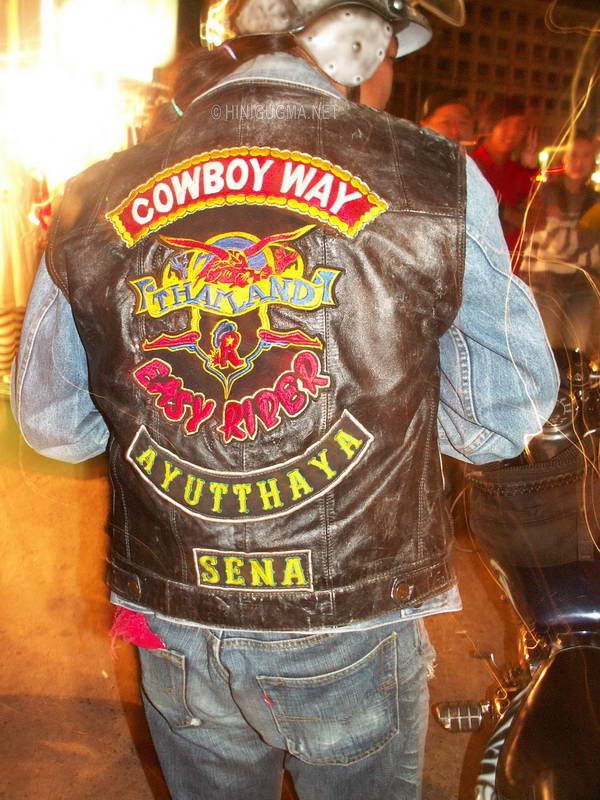 Bangkok's gangs were always present in force. Almost every larger district in the capital is home to at least one big bike gang. Foreign bikers are rare at these events, you can meet plenty of them in Phuket or Pattaya, but we were not the least bit into gang-wars and bar-fights and felt at all times very comfy with our Thai biker friends. Cruises with a social background were common, our friends collected for school-toilets to be constructed in some remote locations, or orphanages and such. A concert at night was almost always arranged and over the past years, we have had the chance to witness some of Thailand's top-musicians and singers during those events.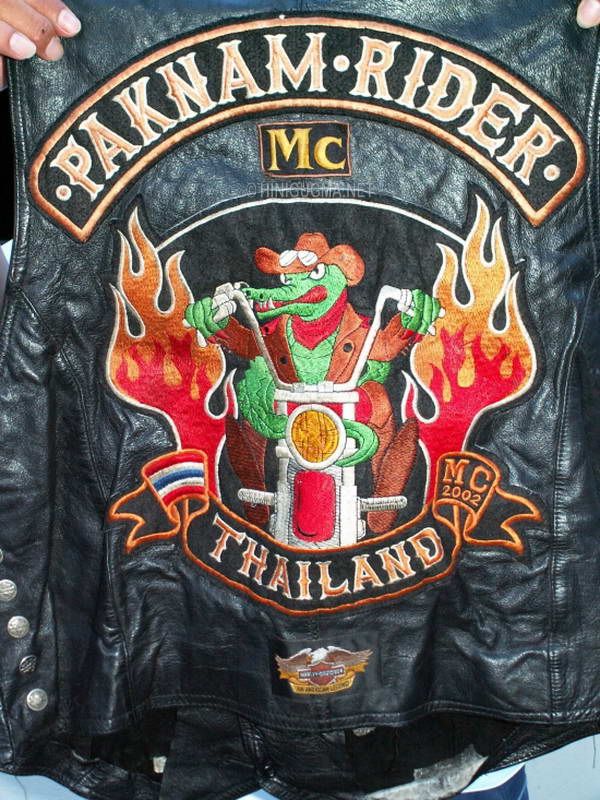 Ladies are almost as much a part of a biker-party, as the bikers themselves! Some even ride their own big bikes to these events. The larger events do sport some hired sexy dancers, which rock around either on the stage or in the dance corral. Some of those late night pictures are sure not suitable for minors, but I can assure you, that the biker events are a fun-filled type of entertainment, and the competition between dancers on different stages or prepared pick-up trucks is quite something!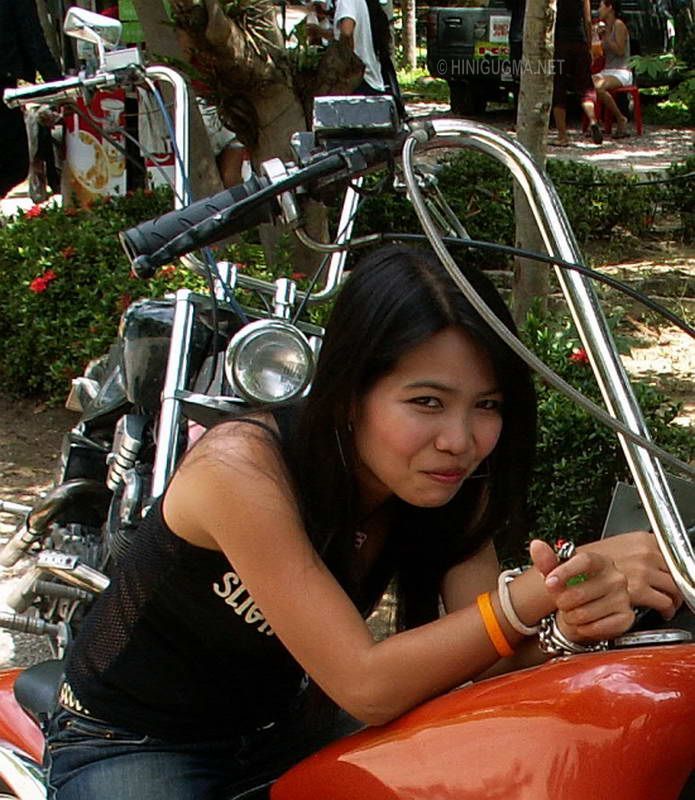 My personal bike, that is in my care since the Millennium, will be sold in the foreseeable future. If anyone is interested in an older, but very dependable 4 cyl. Yamaha Special 650 – just contact me. Our family grew just recently and sidecars for larger bikes are no option for traffic in Thailand!