© Frank P. Schneidewind

The past gave us plenty of opportunities to explore this tropical paradise in depth and over a wide variety of weather conditions and side-trips across the entire island. The largest island in the Gulf of Thailand, has an abundance of beaches, jungles and places for the exploring traveler and we want to give true beach lovers an overview and updated guideline.
In order to help with any decision making, when locating your holiday destination. We have added quite a few pictures and short videos, to show you a 180° degree cam-swing of the different bathing beaches, which we found suitable for individuals and families with kids as well.
Enjoy the sights on Koh Chang!
This map gives you a basic idea, how the layout of Koh Chang is and where the shown beaches are. The island is in Trat province, roughly 300 km southeast of Bangkok.

We start our beach reviews in the geographical north of the island. When you arrive on the island by ferry in Ao Sapparot or at Centerpoint pier, almost all beaches are located like pearls on a string along the island's main road. If you follow this road counterclockwise, you come to the community of Khlong Son first. You are near the northwesternmost point of any road and can access Khlong Son Bay to your right via small side roads. The first beach access is possible at Chang Noi Beach, a classy residential development close to the forested Koh Chang Noi peninsula (uninhabited) as shown below: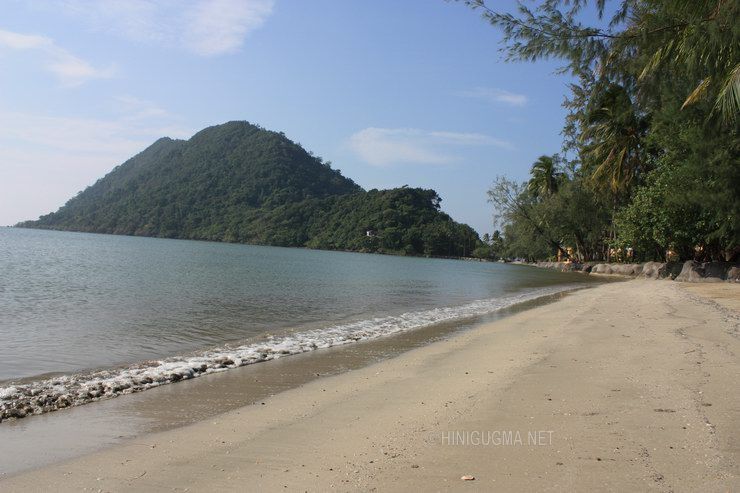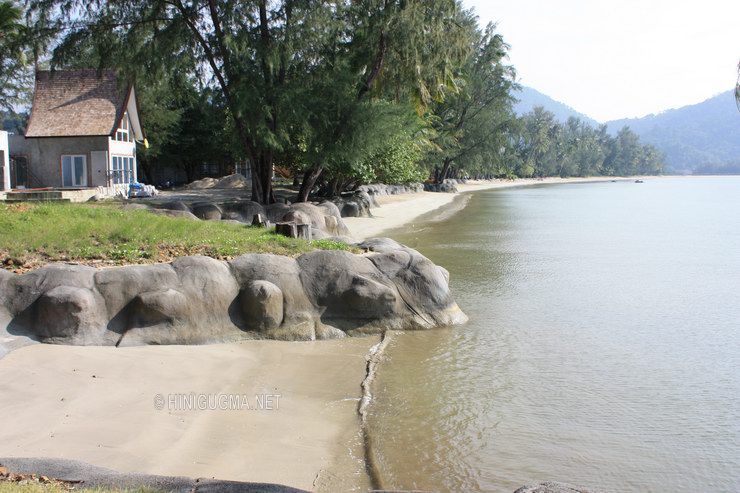 This area boasts few residential bungalows and a restaurant, luxurious accommodation on a daily or weekly basis is available. Check with Royal Park View! The natural beach appears fortified to avoid erosion, but fortifications appear not to be disturbing the paradise here.

More can be found at the Aiyapura across the bay. A multi-star facility with plenty of luxurious bungalows and villas. Unfortunately there is no natural beach there, but the management trucks in huge amounts of sand from elsewhere, it never seemed to last long though.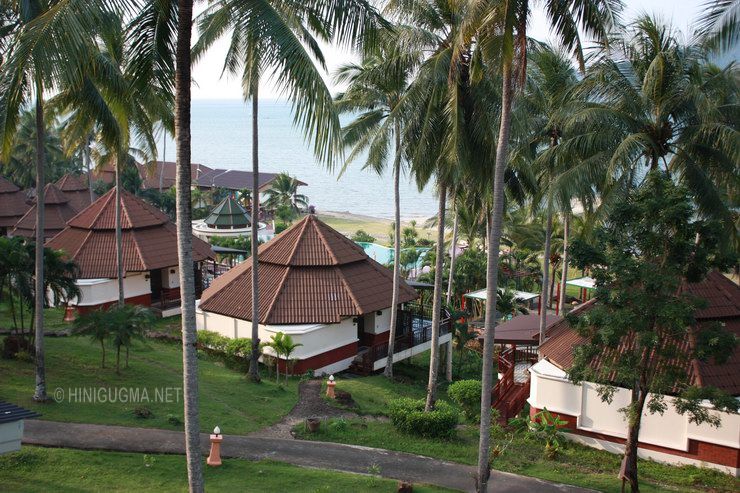 The man made coast line here is a sorry excuse for a tropical island, but the resort is trying their best to make their well heeled guests happy. A fabulous entertainment on site is granted, other villages are only accessible by own transport. There is no footpath to access Chang Noi Beach, a canal with commercial fishing trawler traffic and no bridge prohibits that.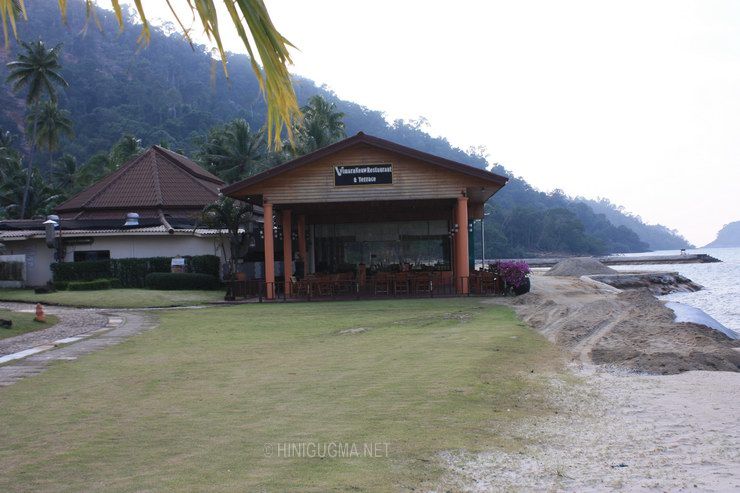 This overlook gives you an idea of the concept here: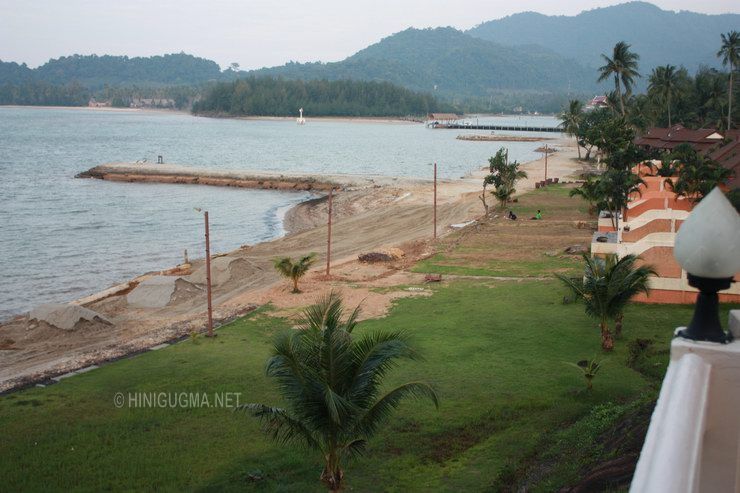 Loungers on sea side turf welcome sun seekers, from here you can watch the trawlers go by.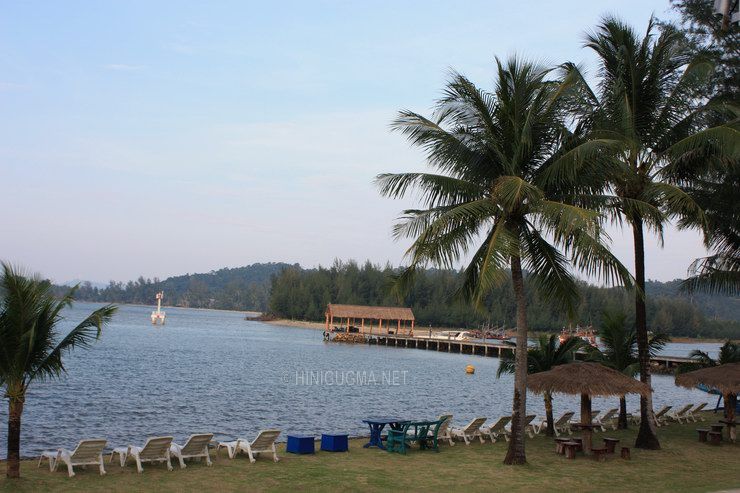 The main area for all touristic activities follows if you cross the final hill on the north end of the western side, from here you have a fantastic panoramic view of White Sand Beach and the villages and beaches south of it. As you can see, most developments here, do follow the main road. The primary accommodations being on the beach side. There is a year round crowd here and businesses do not have a tendency to close for the rainy season. Banks run branches here and there is a plentitude of shops, spas, massages and bars here. The beach itself stretches for miles and is completely free of any sand flies
!

White Sand Beach has always carried the vast majority of our stays on Koh Chang. The unique blend of food offerings and accommodation options, did suit our taste best. The Top Resort at the southern end of town, on the cliff, had been our home for almost all nights in this eastern part of Thailand. No other location offered us more comfort and cozyness in a relative close proximity to a fabulous bathing beach for their kind of prices.

There are plenty of reports on this location alone, so we will almost skip it here now and move on with our guide to the island. Read our day-by-day chronicles, if you like to learn more about White Sand Beach.
South of White Sand Beach community, over a hill or two south on the main road, Pearl Beach in it's rough beauty attracts few guests at their single resort here. No other businesses nearby, make this location ideal for patrons, that want absolute peace and isolation. The Resortel here has plenty of meeting facilities and rooms.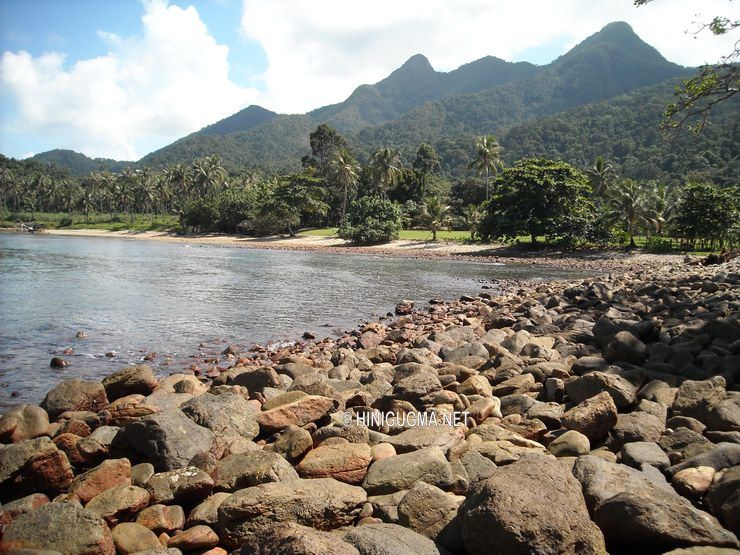 Concrete slabs are intended to make a passage into the deeper water painless, but to us this resembles more of a sea side quarry, than a tropical beach.
Kai Bae Beach, the northern part, has shady trees and plenty of fine sand. A few restaurants and shops in walking distance, makes Kai Bae village the main competitor to the dominant White Sand Beach area. The restaurant here, is quite unique with its setting near bathing and kayaking facilities.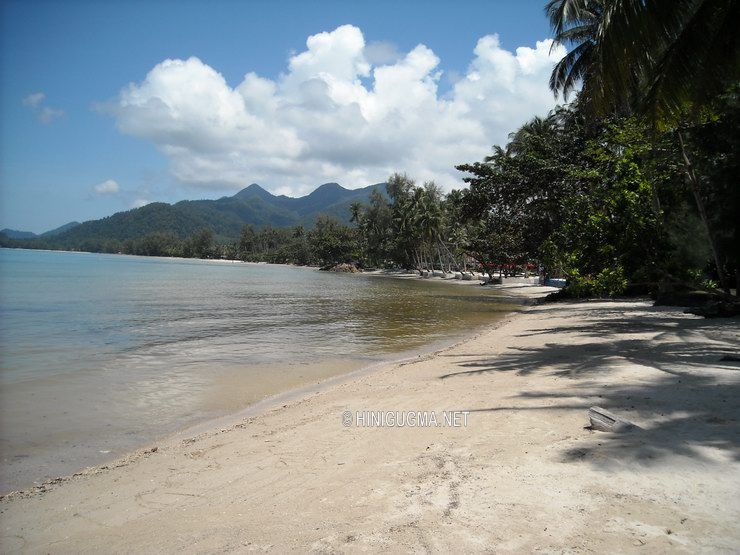 The southern part of Kai Bae is dominated by fine sand and a great view over some small islets.

Bang Bao Beach is the last regular beach on this side of the island and can be found about a kilometers past the parking lot for the picturesque fishing village on stilts, bearing the same name. Going any further south, will get you onto private property at the Lagoona Resort. They currently charge a whopping 200 Baht admission to access their property, but Bang Bao Beach is by far the better option for swimming and sunbathing in our opinion.
Some local folks rent ocean kayaks or umbrellas with a pair of sun loungers, things are rather laid back here, no accommodation options were spotted nearby. The beach offers fine sand, but is fairly narrow.
Refreshments can be bought locally, their prices do not justify bringing your own cooler and picnic-basket. Snacks can also be had here cheaply. A good place for a day trip or half day trip from White Sand Beach, Bang Bao community has plenty of restaurants, mainly locally caught seafood.
Here is another of Melona's cam swings, to give you an idea of the entire layout here. Note the white lighthouse in the short video, that tells you the distance to Bang Bao pier.
Below photos show Long Beach, an area not accessible by the main road! In order to get here, one needs some form of off-road transport and some time. Follow the island road clockwise 'till it ends and then follow the rough dirt road for a few more miles. The marine battle monument (French war ships sunk half the Thai fleet here in the 40's) is here as well. Chances are, that you are the only person on this neat stretch of natural beach. Accommodations a few kilometers away, are rather basic backpacker-style huts. This was by far the best beach for swimming on the island!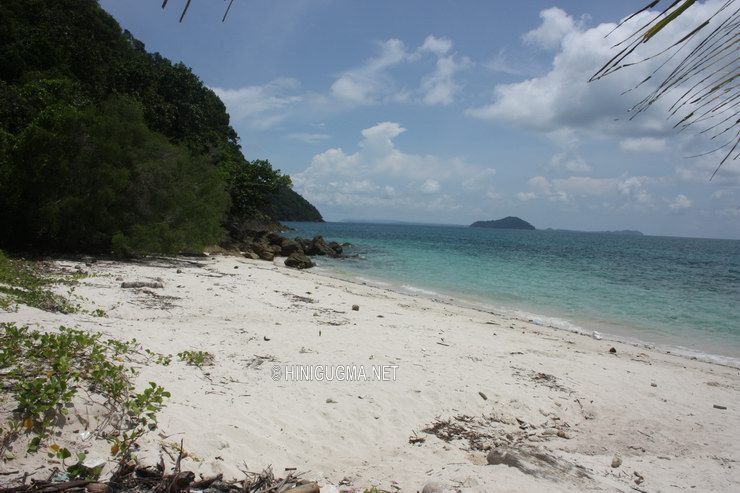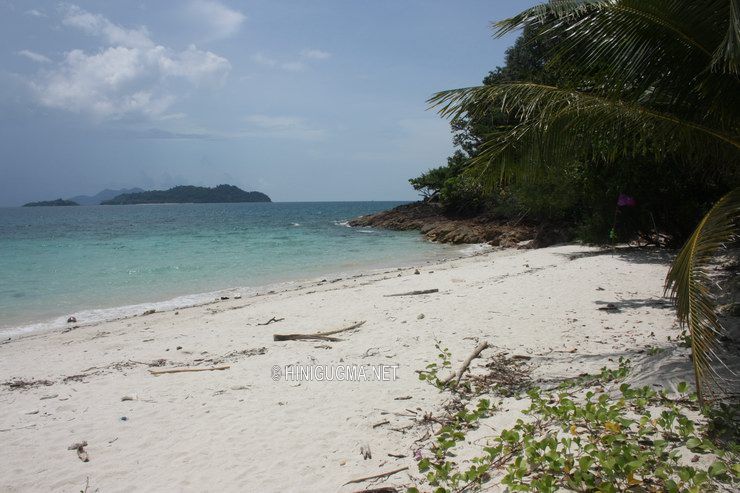 The town of Salak Phet offers unique wooden bungalows on stilts with your personal pier. Dock your yacht here, if you're hungry
, or need a bed for the night. Their seafood restaurant claims fame beyond my wallet.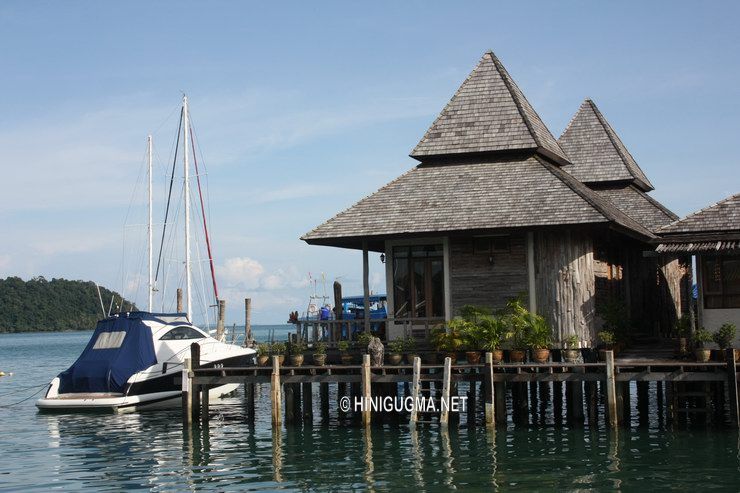 There is no beach here, but boats ferry guests to outlaying islands with great beach opportunities. Again, their tendency to overcharge lets us look for alternatives with no needed boat transports. There are plenty of them on Koh Chang, the last of the large islands in Thailand, that still retained some of it's old charm. We'll be back there for sure!